Phosphorus removal
As part of the implementation of European Directive 91/271, removal of phosphates from wastewater is taking place in sewage treatment plants in order to fight the problems of eutrophication of receiving waters and improve the quality of water courses, water bodies and coastal waters.

For most treatment plants phosphate removal by physical or biological treatment is not sufficient to reach the expected treatment levels and phosphorus removal by chemical treatment is thus a necessity.

Polyaluminium chlorides are currently in full development for this type of application, although iron salts are still the products most widely used. Polyaluminium chlorides, such as Aquarhône 18D, make an interesting alternative both economically and technically:
less sludge production
lower consumption of coagulant and thus supply
less acidification of the biological step
less corrosion on facilities and plant
lack of colour
reduction of foaming and formation of filamentous bacteria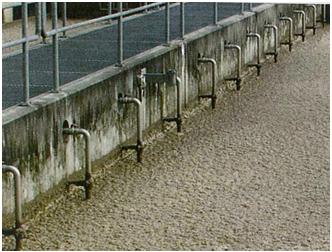 Our teams are at your disposal to define together with you the product best suited to your needs, and assist you in optimising its implementation.



For more information, please contact us.