2016-10-16
INNOVATION
Aquafer®: A real alternative to ferric chloride in wastewater.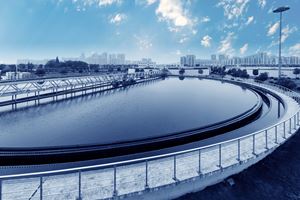 Aquafer® is a 100% liquid mineral coagulant based on iron salts.It is designed and manufactured by Feralco on its factory in Basse-Indre near Nantes.It complements the historic production of aluminum sulphate from the industrial site.

It is a completely innovative coagulant for which there is no equivalent in Europe.It can substitute for ferric chloride on coagulation, dephosphatation and odor (H2S) applications on urban waste water and industrial effluents.

The advantages of Aquafer® are many:

Suitable for existing storage and injection facilities
Miscible with ferric chloride
Non-corrosive to metals and concrete - No chloride
Very pure synthetic product, in the standards of reagents for drinking water in terms of heavy metals
Performance equivalent to or better than FeCl3, lower cost
The Feralco group

Feralco, the European leader in the production of mineral coagulants, is present in 8 countries in Europe.It develops a complete range for the treatment of drinking water and urban and industrial effluents.The commercial range is also composed of reagents for industrial processes of the stationery or chemistry type.Its French subsidiary, Feralco Environnement based in Colombes (Fr-92) has 3 production units on the territory.