CONCRETE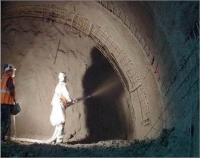 Feralco products are used in the building industry to accelerate the solidification of some concretes such as shotcrete in phases of tunnel construction. Repair materials as some mortars are also involved.

In partnership with our R & D team, you are welcome to benefit from technical and scientific support to define a custom solution for your needs.




For more information, please contact us.